Special Issues
Chiseled, We need and celebrate poems that are chiseled to the hair-line, the fine crack between joints in a word sculpture that stands while exposing all of its component parts, lovingly selected, with a jeweler's eye, a musician's ear, a painter's fingers and brush.
Vessels, Poets are vessels for the Muse's messages. The students are the future of our human society. This magazine is a vessel too, a bridge between the Muse and society.
Poems for the shade bloom in the height of humid and hot August not only today, but throughout this climate change-induced heat wave of summer. Come inside. Snuggle up with these refreshing poems from all over the world. They form part of the resistance and make us more resilient. They are frank explorations of the dilemmas of modern life, and of its wonders.
Borderless, we call ourselves, as a sovereign is seized, her borders ignored, constructed lines do not belong to any one builder—but the line, the word, the space and the poem, all require some emptiness, sometimes. See what you will, in the spaces between. Perhaps you will see new borders, or none at all.
Rooted is an issue that holds ancient secrets, deep rings of sadness, strength, and song. There is a mycorrhizal network between the poets; not all write of ecology, but together are a palm tree spreading her branches skyward, one poem reaching towards the next. These poets sow, seed by seed, a forest pulsing with decayed ghosts of war, peace, home-cooked meals, accents, and scents melding together on a cemetery wind. To all the poets gathered under the shade of this grand tree, welcome. To all readers, enjoy their lyric flights, their resolutions in sound and meter, their poems.
Elegies, Lamentations, Prayers Lately, it seems everyone is thinking about death; dying has become quotidian and separate. One or two people are allowed in a hospital room with a covid patient, funerals go off without bells and whistles, and each of us can rattle off the list of souls to whom we have said goodbye, written an elegy for, sung a dirge, a lamentation, a song, cried, yearned to embrace for the last time. And who, now, do we embrace? Who is willing to leap from their virtual windows, rip down the walls of their fear? Dear reader, we implore you to pick up a poem, whether you believe in prayer or not, and pray the lyric (September 2021).
Reconstitute:  To reconstitute means to build again from parts; to change the form, Adrienne Rich wrote "with no extraordinary power, reconstitute the world." In poesis an artist brings something new into existence, recreates history that needs new feet, constructing caissons deep in the earth that did not exist before. Moving in and out of each other's orbits, we share our suborbital electrons— we become light through exchange. You and I reconstitute the world, draw a line with our energy, from the core of the earth. A nuclear reaction. These poems explode, create new earth (April 2021).
The Dream Returned. This issue appears when America and the rest of the world have witnessed the siege on the Capitol, when Americans and friends of the Dream elsewhere are hurting, smarting, trying to understand how the citadel could have been breached and with apparent ease. Why did the mob act, and on whose instruction? We know the answer and we are ashamed. These poems are being released at a time of Dream restoration. We are proud to have harvested again in the Dream orchard, the one that had gone to seed, the one served again to the world on Inauguration Day (January 2021).
Art in Times of Crises, Vol. II:  a companion volume, includes 42 poets and translators writing about crises. How does one compose when crises go on and on? The poems gathered here brace us fierce, release us into day dream, heal us with their word music-— stopping to gaze at Black Lives Matter Plaza, at the White House, at the Mason-Dixon Line — saying let us step back, disarm, stretch out our hands, make signs of peace (Fall 2020).
Art in Times of Crises, Vol. I: features 28 poets writing in a time of global crises. The poets speak to the critical nature of poetry and the arts during events that have destabilized individuals, groups, communities, and whole societies: from the COVID-19 pandemic, to childbirth, loss, memory, and death. These are songs in a larger chorus of the suffering human condition, and the struggle for survival (Summer 2020).
Revolutionary Music Issue: poems about music's transformative power. Don't Mute DC! This is the first issue compiled by the journal's new editor, Indran Amirthanayagam, and the last with co-editor Venus Thrash (Winter 2020).
20th Anniversary Issue: Featuring 22 poets who have served as editors or guest editors of the journal during the past decade. This is the final issue edited by founder Kim Roberts (Fall 2019).
Jewish Poets Issue: Featuring 53 poems about Jewish identity written by 37 authors who live in DC, MD, VA, and DE. Guest co-editor: Yermiyahu Ahron Taub (Spring 2019).
U.S. Poets Laureate, Part II: Poems, interviews, essays and correspondence by the laureates, and contemporary essays and criticism, as well as ample photographs and drawings, examine the role of the U.S. Poets Laureate at the Library of Congress. Guest edited by Dan Vera (Winter 2019).
Envisioning the Future: If artists are the architects of the future, what is the world we seek to create? This special issue features 30 poems by 20 women and non-binary poets who live or work in DC, Maryland, Virginia, and Delaware. Guest edited by Saida Agostini (Fall 2018).
First Books, Part V: the fifth in a series celebrating first single-author full-length books by authors from the greater DC region, this issue highlights seven women poets (Summer 2018).
The Resurrection Issue, Part II highlights the work of eight foremothers, bringing back into print the work of women poets from the DC region who have passed away. This is the second part in a series that honors poets whose work deserves a wider readership, but whose poems were previously difficult to find online (Winter 2018).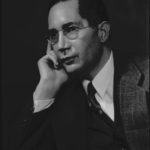 The Sterling A. Brown Tribute Issue honors DC's first Poet Laureate, featuring 27 poets writing work inspired by the life or poems of Sterling A. Brown, or work that addresses some of his primary themes, including music (primarily jazz and blues), racial identity, and folklore. With an audio interview of Brown by Grace Cavalieri, and an introduction by Marcia Davis (Fall 2017).
The Cave Canem 20th Anniversary Issue features 57 poems by 31 poets with strong ties to DC who have been fellows or faculty of Cave Canem over the past twenty years. Cave Canem Foundation is a national nonprofit organization that cultivates the artistic and professional growth of African American poets. Guest co-editors: Holly Bass and Joel Dias-Porter (Spring 2017).
The Virtual Salon Issue features 29 authors, with poems written in conversation with (or in response to) another author with strong DC ties, past or present (Winter 2017).
The Slam Issue features 20 poets who have represented the DC/MD/VA area in regional and national slams over the course of twenty-three years, from 1993 through 2016. Guest Co-Editor: Elizabeth Acevedo (Fall 2016).
The Poets Respond to Shakespeare Issue documents a reading series at the Folger Shakespeare Library that took place from 2013 through 2015. Eleven contributors; guest editor: Teri Ellen Cross Davis (Summer 2016).
LGBTQ Issue: 40 poems by 24 poets from DC, VA, and MD that reflect on cultural and historical erasure, and assert human rights and human dignity. Guest co-editor: Venus Thrash (Spring 2016).

SomeOf Us Press Issue: Celebrating the history of a landmark small press in DC and one of the best examples of the idealism and high standards that marked the Small Press Movement of the 1970s. With an introduction by Michael Lally,a preface by Kim Roberts, and a full bibliography. Excerpts from books by thirteen authors, plus historical notes, ample photographs, book covers, flyers (Winter 2016)
Nine Women Poets: The first issue compiled by Gowri Koneswaran as Beltway Poetry's co-editor features a talented group of women living in the DC area, who write out of diverse backgrounds and traditions but share a passion for justice, with poems that address gender, race, the economy, and religion (Fall 2015).
Translation Issue: 24 area translators featured, along with original poems in Vietnamese, Burmese, Chinese, Hebrew, Latin, French, Spanish, Polish, Bulgarian, Russian, German, and Faroese. Co-sponsored with the DC Area Literary Translators (DC-ALT) and guest edited by Nancy Naomi Carlson, Katherine E. Young, and Suzanne Zweizig. (Summer 2015).
First Books IV: Generous selections from nine recently-published, highly recommended First Books by authors with strong ties to DC and the surrounding Mid-Atlantic states (Spring 2015).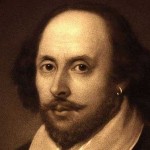 The Sonnet Issue: A range of sonnets by 67 authors, contemporary and historic, who live or work in DC, MD, VA, WV, and DE.  Includes traditional Shakespearean and Petrarchan sonnets, variations on those forms (including envelope sonnets, hybrid sonnets, and nonce sonnets), and 14-line free verse poems that borrow from that eminent tradition. Guest co-editor: Michael Gushue (Winter 2015).
The Splendid Wake Issue: Part VI in our ongoing literary history series. 17 essays by 14 authors on DC poets, and poetry movements, presented in conjunction with the Washington Authors archives and "A Splendid Wake" wiki at the Special Collections, Gelman Library, George Washington University; guest edited by Myra Sklarew (Fall 2014).
Orbit: The Asian American Issue: 28 poems by 22 poets of Asian or Pacific Islander descent, co-edited by Regie Cabico and Gowri Koneswaran (Summer 2014).
Prose Poem Issue: 44 prose poems by 30 authors, edited by Abigail Beckel (Fall 2013).
The Resurrection Issue: Brings the work of eight DC poets back into print (Summer 2013).
First Books (III): Features seven poets with recent and recommended first full-length books (Winter 2013)
Poetic Ancestors: Part V in our ongoing literary history series, this issue includes 11 essays honoring past DC poets (Fall 2012)
Poets in Federal Government: 25 poets who are current or former employees of the Federal government of the United States "sing the office electric." Co-edited by Michael Gushue and Kim Roberts (Summer 2012).
Floricanto: 26 poems that honor and celebrate America's immigrant roots, written in response to anti-immigrant laws in Arizona and Alabama. This issue commemorates a landmark poetry reading held in DC in February 2011. Edited by Francisco Aragón (Winter 2012).
First Books (II): Features seven poets with recent and recommended first full-length books (Spring 2011).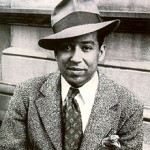 Langston Hughes Tribute Issue: 34 poems inspired by Hughes's legacy, commemorating his residence in DC in the early days of his career. Includes an essay and map of places in the city where Hughes lived and worked. Co-edited by Katy Richey and Kim Roberts (Winter 2011)
Mapping the City: DC Places II: Poems about the streets, neighborhoods, parks, monuments, and businesses of Washington, DC. With a fabulous interactive map by Emery Pajer that pinpoints 40 newly-published poems next to the 52 from the first DC Places Issue. (Fall 2010)
Plan B Press Issue: Poems reprinted from books published by Plan B Press from its founding in 1999 to the present year, 2010. Guest edited by stevenallenmay (Summer 2010).
Literary Organizations Issue: Part IV in an ongoing series documenting the literary history of the DC region, this issue includes 14 essays that celebrate groups past and present that have nurtured writers in the region (Spring 2010).
Tenth Anniversary Issue: A Celebration of Guest Editors. New poems and reminiscences by the 15 writers who generously served as guest editors in the journal's first ten years (Winter 2010).
A full listing of Tenth Anniversary activities can be found here.
US Poets Laureate Issue: featuring essays, interviews, and poems by select Laureates, edited by Dan Vera (Fall 2009).
It's Your Mug 15th Anniversary Issue: Honoring the first spoken word venue in Washington, DC, this issue features 18 poets active in the series, with an introduction by Holly Bass, and photographs by Thomas Sayers Ellis. Edited by Toni Asante Lightfoot (Summer 2009).
First Books: Features five notable poets with recent first full-length books (Spring 2009).
Museum Issue: 33 poems about museums, historic sites, and their collections, co-edited by Kim Roberts and Maureen Thorson (Winter 2009).
Audio Issue: Twenty audio tracks of poems produced with music, or recordings of poets with distinctive, musical voices, co-edited by Kim Roberts and Katie Davis (Fall 2008).
Forebears: Part III in the ongoing series on DC's literary history. Nine essays on individuals and locations important to their work (Summer 2008).
Split This Rock: Poems of provocation and witness by 17 poets, presented in conjunction with the Split This Rock Poetry Festival, co-edited by Kim Roberts and Regie Cabico (Winter 2008).
The Evolving City: 36 poems on subjects of construction and demolition, gentrification and preservation, and all the other ways cities change over time, co-edited by Kim Roberts and Teri Ellen Cross (Fall 2007).
The Science of Love: Five poets whose work explores "the multitude of ways that science can help us not only understand, but appreciate human compassion, bonding, intimacy, and relationships," edited by Kwame Alexander (Spring 2007).
Profiles: Part II in the series on DC's literary history. Interviews and essays celebrating eight poets with strong connections to DC, both current and past (Winter 2006)
DC Places: 52 poems celebrating specific sites in Washington DC, with an interactive map, co-edited by Kim Roberts and Andrea Carter Brown (Summer 2006)
Wartime: 46 poems written in response to the continuing War in Iraq, edited by Sarah Browning (Spring 2006)
Expanding Latino Identity: Five emerging and established Latino poets and three visual artists, edited by Naomi Ayala (Spring 2005)
The Bunny and The Crocodile: Five poets published by a notable local small press, in operation from 1979 to the present. Edited by Grace Cavalieri (Spring 2004)
Whitman Issue
: 38 poems inspired by Walt Whitman, published in honor of the sesquicentennial of the first printing of Leaves of Grass, co-edited by Kim Roberts and Saundra Rose Maley (Winter 2004)
This issue was published in conjunction with "DC Celebrates Whitman: 150 Years of Leaves of Grass." Full description of festival events can be found here.
Memory and Influence: Part I in the series on DC's literary history. Essays by current DC poets honoring the continuing legacy and influence of 16 DC poets who have passed away (Fall 2003)
Activist Poets: Five poets dedicated to organizing and enhancing the DC area's literary community, edited by Hilary Tham (Fall 2002)
The "Woodshed": Four poets who share a "devotion to the solitude of the creative writing process," edited by Brian Gilmore (Fall 2001)
The Distinguishing Voice: Five poets whose work shares "such a distinctive voice that we recognize a poem of theirs whether or not we have read it before," edited by Merrill Leffler (Fall 2000)
Past Archives
All web pages created from our founding in 2000 to our transition to this new website in 2012 still exist in our old format.  If an author's name is not included on the list to the right, you can find their links below:
Winona Addision: Split This Rock Issue
M. Lee Alexander: Mapping the City
Abdul Ali: Evolving City Issue
Abdul Ali
Fareedah Allah: Mapping the City
Eric Antonio: It's Your Mug Anniversary Issue
Bonnie Auslander: Langston Hughes Tribute Issue
Wendy Babiak: Mapping the City
Vincent Balistrieri: Plan B Press Issue
Suzanna Banwell: Wartime Issue
Virginia Bell: Wartime Issue
Michele Belluomini: Plan B Press Issue
Rose Marie Berger: Wartime Issue
Rose Marie Berger: Museum Issue
David Bergman: Whitman Issue
Tara Betts: Floricanto Issue
Oscar Bermeo: Floricanto Issue
Star Black: DC Places Issue
Toni Blackman: It's Your Mug Anniversary Issue
Linda Blaskey: Wartime Issue
Anne Blonstein: Plan B Press Issue
Taquiena Boston and Vera J. Katz on Owen Dodson: Forebears Issue
Tony Brewer: Plan B Press Issue
Kyndall Brown: Wartime Issue
Japheth Brubaker: Evolving City Issue
Rick Cannon
Rick Cannon: Evolving City Issue
Adelaide E. Cardozo: Mapping the City
Adam Chiles: Wartime Issue
Three DC Editors: Richard Peabody on William F. Claire: Profiles Issue
William Claire: Evolving City Issue
John Clarke
John Clarke: Whitman Issue
Shirley Cochrane: Mapping the City
Three DC Editors: Richard Peabody on Caresse Crosby: Profiles Issue
Stephen Cushman: Museum Issue
Ramola D
Ramola D: Evolving City Issue
Philip Dacey: DC Places Issue
Myra Sklarew on Leon-Gontran Damas: Forebears Issue
Grace Cavalieri on Ann Darr: Forebears Issue
Heather Davis: Evolving City Issue
Heather Davis: Split This Rock Issue
Heather Davis: Mapping the City

Susan Deer Cloud: Floricanto Issue
Mark Defoe: Whitman Issue
Mark DeFoe: Evolving City Issue
Peter Desmond: DC Places Issue
Twain Dooley: It's Your Mug Anniversary Issue
Greta Ehrig: Evolving City Issue
Amani Elkasssabany: Museum Issue
Zachary Elkin on DC Scores: Literary Organizations Issue
Deborah Filanowski: Plan B Press Issue
Michael Fisher: Plan B Press Issue
Mark Fitzgerald: Evolving City Issue
Mark Fitzgerald: Mapping the City
Jade Foster: Mapping the City
Brandel France de Bravo: First Books
The Furies by Julie R. Enszer: Literary Organizations Issue
Julia A. Galbus on Gloria Oden: Profiles Issue
Odilia Galván Rodriguez: Floricanto Issue
Parris Garnier: Wartime Issue
Parris Garnier: Museum Issue
Simki Ghebremichael: DC Places Issue
Simki Ghebremichael: Mapping the City
Aracelis Girmay: Floricanto Issue
Robert L. Giron: Whitman Issue
Robert L. Giron
Ron Goudreau: Whitman Issue
Fannie H. Gray: Evolving City Issue
Fannie Gray: Langston Hughes Tribute Issue
Jack Greer
Jack Greer: Langston Hughes Tribute Issue
Piotr Gwiazda: Wartime Issue
Andrew Haley: Museum Issue
Jessica Haney: Evolving City Issue
Leah Harris: Wartime Issue
Clarinda Harriss: Whitman Issue
Mary Beth Hatem: Mapping the City
Scott Hightower: DC Places Issue
Esther Iverem
Esther Iverem: Wartime Issue
Reuben Jackson
Reuben Jackson: Wartime Issue
Reuben Jackson: It's Your Mug Anniversary Issue
Reuben Jackson: Langston Hughes Tribute Issue
Bernard Jankowski: DC Places Issue
Bernie Jankowski: Audio Issue
Valerie Jean
Jean on Georgia Douglas Johnson: Memorial Issue
Fred Joiner: Wartime Issue
Fred Joiner: DC Places Issue
Fred Joiner
Fred Joiner: Audio Issue
Joy Jones: Mapping the City
Taquiena Boston and Vera J. Katz on Owen Dodson: Forebears Issue
Joseph Kerschbaum: Plan B Press Issue
Rosemary Klein: Whitman Issue
Rosemary Klein: DC Places Issue
Rosemary Klein: Museum Issue
Kendra Kopelke: Museum Issue
Christi Kramer: Wartime Issue
Carolyn Kreiter-Foronda: Museum Issue
Tom Lachman: Mapping the City
Gerry LaFemina: Whitman Issue
Joe Lapp: Wartime Issue
Joe Lapp: DC Places Issue
Mary Ann Larkin: DC Places Issue
Mary Ann Larkin: Museum Issue
Mary Ann Larkin: Plan B Press Issue
Joyce Latham: Evolving City Issue
Dorianne Laux: Floricanto Issue
Lyn Lifshin: DC Places Issue
Dehejia Maat: It's Your Mug Anniversary Issue
Dehejia Maat: Mapping the City
Karren L. Alenier on Archibald MacLeish: Memorial Issue
Dan Maguire: Plan B Press Issue
Jim Mancinelli: Plan B Press Issue
Grisella M. Martinez: Evolving City Issue
Grisella M. Martinez: Mapping the City
Richard McCann
Richard McCann on Ed Cox: Memorial Issue
Judith McCombs: Whitman Issue
Judith McCombs: Wartime Issue
Judith McCombs
Dianne Miller: Plan B Press Issue
Kathi Morrison-Taylor on Joaquin Miller: Forebears Issue
Robert Miltner: Plan B Press Issue
Mark Opsasnick on Jim Morrison and Beat Coffee Houses: Forebears Issue
Kathi Morrison-Taylor: DC Places Issue
Kathi Morrison-Taylor on Joaquin Miller: Forebears Issue
Kathi Morrison-Taylor: First Books
Martin G. Murray on Washington Friends of Walt Whitman: Literary Organizations Issue
Erin Murphy: Whitman Issue

Bonnie Naradzay: Whitman Issue
Ben Nardolilli: Langston Hughes Tribute Issue
Kenneth Carroll on Gaston Neal: Memorial Issue
Gaston Neal: Audio Issue
Marilyn Nelson: Floricanto Issue
Mark Opsasnick on Jim Morrison and Beat Coffee Houses: Forebears Issue
Elisavietta Ritchie on Betty Parry: Memorial Issue
Marie Pavlicek-Wehrli: Wartime Issue
John Peacock: Evolving City Issue
Lisa Pegram: It's Your Mug Anniversary Issue
Meredith Pond: Langston Hughes Tribute Issue
Rod Jellema on Ezra Pound: Memorial Issue
Daniel Pravda: Whitman Issue
Gretchen Primack: Mapping the City
Princess of Controversy: Split This Rock Issue

John Claggett Proctor: Mapping the City
Daniel Gutstein on Dudley Randall: Memorial Issue
Ann Rayburn: Museum Issue
C.R. Resetarits: Langston Hughes Tribute Issue
Barbara Jane Reyes: Floricanto Issue
Ken Robidoux: Whitman Issue
Luis J. Rodriguez: Floricanto Issue
Kathleen S. Rogers: Langston Hughes Tribute Issue
Charlie Rossiter: Mapping the City
Gibbons Ruark: Whitman Issue
Ken Rumble: Plan B Press Issue
William F. Rutkowski: Wartime Issue
Ann Ryan: Wartime Issue
Carly Sachs: DC Places Issue
Carly Sachs: Evolving City Issue
Abel Salas: Floricanto Issue
Martha Sanchez-Lowery
Martha Sanchez-Lowery: Mapping the City
Robert Sargent
Hastings Wyman on Robert Sargent: Profiles Issue
J. Scales: Mapping the City
Johnna Schmidt: Wartime Issue
Gregg Shapiro: DC Places Issue
Gregg Shapiro: First Books
Richard Sharp: Whitman Issue
Kate Powell Shine: Evolving City Issue
Evie Shockley: DC Places Issue
Edna Small: Museum Issue
Carmen Gimenez Smith: Floricanto Issue
Dean Smith: DC Places Issue
Rod Smith
Dan Gutstein on Rod Smith: Profiles Issue
Cheryl Snell: Museum Issue
Tanya Snyder: Evolving City Issue
Tanya Snyder: Split This Rock Issue
Erika Stanley: Plan B Press Issue
Jennifer Steele: Wartime Issue
Lamont Steptoe: Plan B Press Issue
Ellen Sullins: Plan B Press Issue
Mark Tarallo: DC Places Issue
Mark Tarallo: Audio Issue
Verna Taylor: Langston Hughes Tribute Issue
Truth Thomas: Mapping the City
Truth Thomas
Tammy Tillotson: Langston Hughes Tribute Issue
Susan Tichy: Split This Rock Issue
Hedy Treviño: Floricanto Issue
Lori Tsang: Wartime Issue
Pamela Uschuk: Floricanto Issue
Bill Vander Clute: Wartime Issue
Roberto Vargas: Floricanto Issue
Jane Alberdeston Coralin on Reetika Vazirani: Profiles Issue
Jason Venner: Plan B Press Issue
Rich Villar: Floricanto Issue
Rebecca Villarreal
Rebecca Villarreal on Angelina Weld Grimké: Memorial Issue
Patrick Washington: It's Your Mug Anniversary Issue
Patrick Washington
Jessica White: Plan B Press Issue
The Whitman Issue: Introduction and Table of Contents
Kim Roberts on Walt Whitman: Memorial Issue
Susan R. Williamson: Langston Hughes Tribute Issue
Ellen Wise: Wartime Issue
Marcella Wolfe: Wartime Issue
Baron Wormser: DC Places Issue
Andrea Wyatt: DC Places Issue
Hastings Wyman on Robert Sargent: Profiles Issue
Andre Yang: Floricanto Issue
Brother Yao
Brother Yao: Mapping the City
Margaret Yocom: Museum Issue