The Editors
Indran Amirthanayagam writes poetry in English, Spanish, French and Portuguese. He is the author of fourteen books of poems, including Coconuts on Mars (Paperwall, 2019), Uncivil War (TSAR Publications, Canada, 2013), and the Paterson Prize-winning The Elephants of Reckoning (Hanging Loose, 1993). Amirthanayagam is a past fellow of the New York Foundation for the Arts, the US/Mexico Fund for Culture, and the MacDowell Colony. He curates the reading series Poetry at the Port at Port au Prince Restaurant in Silver Spring, MD and serves on the Board of DC-ALT. His website: www.indranmx.com.
Kim Roberts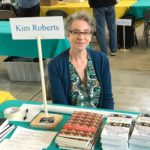 founded Beltway Poetry Quarterly in January 2000. She is the author of A Literary Guide to Washington, DC: Walking in the Footsteps of American Writers from Francis Scott Key to Zora Neale Hurston (University of Virginia Press, 2018), and five books of poems, most recently The Scientific Method (WordTech Editions, 2017). She is also editor of the print anthology Full Moon on K Street: Poems About Washington, DC (Plan B Press, 2010) and co-publisher, with Dan Vera, of the web exhibit DC Writers' Homes. Roberts has been the recipient of grants from the DC Commission on the Arts, the Humanities Council of Washington, and the National Endowment for the Humanities. In addition, she has been awarded residency grants from eighteen artist colonies. Her website: www.kimroberts.org.
Venus Thrash is the author of the poetry collection, The Fateful Apple (Hawkins Publishing, 2014), nominated for the 2015 Pen America Open Book Award. Her poetry has been published in Public Pool, Torch, The Arkansas Review, and in the anthology Resisting Arrest: Poems That Stretch the Sky. Thrash is the recipient of a 2016 writer's residency at The Vermont Studio Center. She's a co-director of the Joaquin Miller Poetry Series, a Cave Canem graduate fellow and a Summer Seminar in Kenya and Fire and Ink scholar. She is a full-time writer and mom.
Associate Editors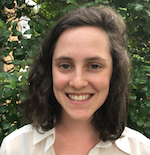 Margaret Corum is a writer, poet, and editor from Washington, DC. In 2017, she completed a residency with Hampton Consulting & Film. She has worked as a baker, personal assistant, and film production assistant. She is currently at work on her first poetry collection.
Gowri Koneswaran is a Tamil American poet, performing artist, teaching artist, and lawyer whose parents immigrated from Sri Lanka. Her advocacy has addressed animal welfare, the environment, and the rights of prisoners and the criminally accused. She is co-author of two peer-reviewed scientific journal articles on the environmental impacts of factory farming. Koneswaran was a member of the 2010 DC Southern Fried Slam team and has performed at Lincoln Center Out of Doors, the Kennedy Center's Millennium Stage, Atlas Performing Arts Center, Capital Fringe Festival, and Smithsonian Folklife Festival, as well as Dakshina/Daniel Phoenix Singh Dance Company events co-sponsored by the Poets & Writers Readings/Workshops program. With Palestinian composer and musician Huda Asfour, she co-produced and performed in Yasmeen at the 2014 Atlas Intersections Festival. She serves as poetry coordinator at BloomBars, a poetry events host at Busboys and Poets, and senior poetry editor with Jaggery: A DesiLit Arts and Literature Journal. Gowri tweets on-the-spot haiku @gowricurry.
Guest Editors
One issue of Beltway Poetry every year is guest edited by a writer who has previously been featured in the journal. Our roster of guest editors is eminent!
Past guest editors have included: Elizabeth Acevedo of the DC Slam Team; Saida Agostini of FORCE: Upsetting Rape Culture; Francisco Aragón of Letras Latinas at the University of Notre Dame's Institute for Latino Studies; Holly Bass and Joel Dias-Porter of Cave Canem; Abigail Beckel of Rose Metal Press; Regie Cabico of the Capturing Fire International Queer Summit and Slam; Nancy Naomi Carlson, Katherine E. Young and Suzanne Zweizig of DC-ALT; Teri Ellen Cross Davis of the Folger Shakespeare Library; Brian Gilmore of the Progressive Media Project; Michael Gushue of Poetry Mutual; Merrill Leffler of Dryad Press; Katy Richey of the Sunday Kind of Love reading series; Myra Sklarew, professor emeritas at American University; stevenallenmay of Plan B Press; and Dan Vera of DC Writers' Homes.
A special tribute to guest editors was published on the occasion of the journal's tenth anniversary in January 2010, Issue 11:1.
Partnerships
We are proud to have developed partnerships with several other organizations with strong ties to the region. DC Film Alliance hosts our subscriber list serve, and the journal lives on its server. Split This Rock and The Word Works have served as fiscal sponsors. Funding for select issues was provided by the DC Commission on the Arts and Humanities and the Humanities Council of Washington, DC.
We have also co-sponsored initiatives and special issues with: the American Poetry Museum, The Bunny and the Crocodile Press, DC-ALT, Letras Latinas (a program of the Institute of Latino Studies at the University of Notre Dame, DC Office), Plan B Press, Poetry Mutual, Split This Rock, and the Washington Friends of Walt Whitman.
We are extremely grateful to all of our partners. For more information on how your organization can partner with Beltway Poetry Quarterly, please contact us at info@beltwaypoetry.com.
Interns and Volunteers
Our deep thanks also to all our past interns and volunteers: Samantha Liming, Hayden Arp, Joon Song, Jessica Roxburgh, Alyssa Schimmel, Pauline Tran, Georgia Chaconas, Olga Tsyganova, Helen Park, Jennifer Tamayo, Andy Cole, Lauren Harrison, Michael Degnan, Carol Heller Nation, Ann Kurzius, Emery Pajer, and David Bujard.
Acknowledgments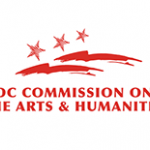 Support for Beltway Poetry Quarterly has come from the DC Commission on the Arts and Humanities and the Humanities Council of Washington, DC. Additional support has been generously provided by the American Poetry Museum, DC Shorts Film Festival, Letras Latinas, Poetry Mutual, Split This Rock, and The Word Works.
We are also indebted to the following individual donors: Andrea Carter Brown, Tom Drescher, Nereide Ellis, Jon Gann, Judy Thibalt Klevins, Richard McCann, Martin G. Murray, Carol Heller Nation, Gwen Rubinstein, Tonda Rush, Myra Sklarew, and Martha Tabor.
If you'd like to provide monetary support for the continued publication of Beltway Poetry, please contact us at info@beltwaypoetry.com. Donations made through our fiscal sponsor are tax deductible; please inquire.