Poetry in Translation Issue
Volume 16:3, Summer 2015
Sabbath
Jordan's shores: the light-filled sky.
A fishing skiff. I'll lie down, drink in
this elixir of peace.
I'll glance upwards: how splendrous the light!
And also within my heart, as in my childhood,
not a single cloud's shadow.
Now, I know: here—everything.
Beginning and end. All who are hungry
come, partake.
To My Homeland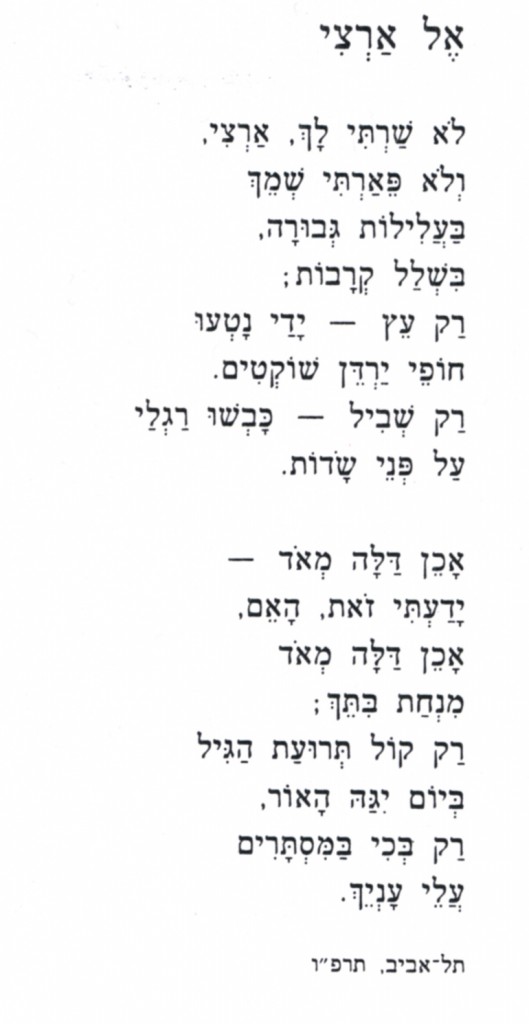 I have not sung to you, my homeland,
and I have not praised your name
with heroic deeds,
with the spoils of battle.
Only a tree—did I plant with my hands
by the calm banks of the Jordan.
Only a path—did my feet tread
over the fields.
So very meager—
I know this, motherland,
so very meager
is your daughter's offering:
just the outburst of a joyful cry
at the daylight's splendor,
just tears hiding the leaves
of your poverty.
My Dead
Only the dead won't die…
—Y.S.K.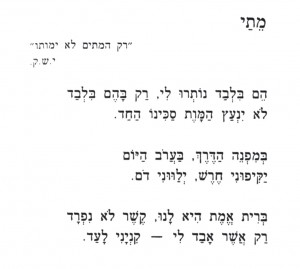 They alone are left me, in them alone
death will not thrust its sharp blade.
At the turn of the road, at the close of day,
they will quietly surround me, accompany me that way.
Ours is a true covenant, a tie that will not sever.
Only what I have lost is mine forever.
Rick Black is a poet and book artist who runs Turtle Light Press. A Pushcart Prize nominee and former reporter for The New York Times in Israel, he has also authored Peace and War: A Collection of Haiku from Israel (chapbook, Turtle Light Press, 2007). Other titles include Star of David (Poetica Publishing, 2012) and the limited edition artist book The Amichai Windows (Turtle Light, 2017).
As a 19-year-old, Rachel Bluwstein (1890-1931) emigrated from Russia to Palestine. She worked on a kibbutz for several years, left to study agriculture in France, and had to return to Russia during WWI. She contracted tuberculosis while teaching children there. In 1919, she returned to Palestine, where she died at the age of 40. She always published her poems using only her first name. Her grave is an oft-visited shrine in Israel today.