American University Visiting Writers Series
American University hosts Visiting Writers, a series of poetry, fiction, and creative nonfiction writers reading their work.  Most readings take place on Wednesdays at 8:00 pm.  Butler Pavilion, Board Room, 6th floor, DC. (202) 885-2973. Free admission.
Bagley Wright Lecture Series
The Bagley Wright Lecture Series provides poets with an opportunity to explore poetics in-depth and present a series of public lectures. The Library of Congress in Washington, DC is one of several partner locations for the series. The website includes a calendar and an archive of past lectures.
Beltway Poetry Slam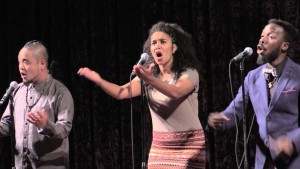 The Beltway Poetry Slam runs monthly events with a featured reader and open slam.  The group also hosts a team that competes each year in the National Poetry Slam.  The monthly slam takes place the last Tuesday of each month at 9:00 pm.  Open to writers from DC, VA, and MD.  Busboys and Poets, 625 Monroe St NE, DC. (202) 636-7230. $5 admission. Also note: The Fall 2016 issue, the Slam Issue, featured a number of poets associated with the Beltway Poetry Slam.
Bloombars
Bloombars is a performance space in the Columbia Heights neighborhood, offering poetry and spoken word performances and workshops, as well as live music, film, meditation and yoga, and children's events.  The Garden Open Mic takes place every Monday at 8:30 pm, with featured readers, and a rotating slate of hosts.  BloomBars, 3222 11th St. NW, Columbia Heights neighborhood, DC.(202) 567-7713.  $10 suggested donation.
Bridge Street Books
The reading series in this bookstore is hosted by Rod Smith, usually on Sunday nights at 7:00 pm.  Featured readers, mostly experimental.  Bridge Street Books, 2814 Pennsylvania Ave. NW (at M Street), Georgetown neighborhood, DC. (202) 965-5200.  Free admission, although donations for the poets are collected.
Brookland Arts
The Brookland Area Writers and Artists hosts a reading on an announced theme on the first Wednesday of every month, from 7:00 to 9:00 pm. Hosted by Sue Scheid. Center for Poetic Thought, 716 Monroe Street, NE, Studio #25, DC. Free admission.
Busboys and Poets, 14th & V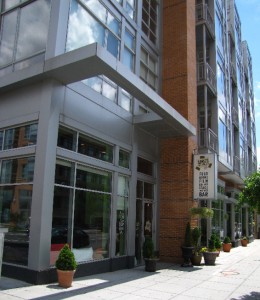 The flagship location of Busboys & Poets is located in the historic U Street neighborhood, and combines a restaurant, bookstore, and performance space (the Langston Hughes Room).  They host book release events, author talks, films, live music, and several regular reading and performance series, including: an open mic every Tuesday night at 9:00 pm, Live from Busboys (Talent Showcase, all performing arts disciplines, hosted by Ne'a Posey and Bomani Armah, 1st Fridays at 11:00 pm), the Sparkle Series, a queer-friendly monthly performance series (featured readers plus open mic, hosted by Regie Cabico and Danielle Evennou, 1st Sundays at 8:00 pm), the 11th Hour Slam (home of the DC Poetry Slam Team, hosted by 2Deep the Poetess, 2nd Fridays at 11:00 pm), an ASL Open Mic (spoken word performed in American Sign Language, hosted by DJ SupaLee, the last Friday of the month at 11:00 pm), Nine on the Ninth (featured readers and open mic, hosted by Poet-in-Residence Derrick Weston Brown, on the 9th day of every month at 9:00 pm), and Sunday Kind of Love (sponsored by Split This Rock, hosted by Sarah Browning and Katy Richey, 3rd Sundays at 5:00 pm).  Busboys & Poets, 14th and V Streets NW, DC. (202) 387-POET.  $5 Admission to most events.
Busboys and Poets, 5th & K
This branch of Busboys and Poets combines a restaurant, fair trade crafts store, and performance space (the Countee Cullen Room).  They host book releases, live music, and regular poetry and spoken word series: an open mic every Wednesday at 9:00 pm, Poetry on the Patio (1st Saturdays at 9:00 pm, weather permitting), and a Youth Open Mic (3rd Saturdays at 5:00 pm).  Busboys and Poets, 5th & K Streets, NW, DC. (202) 789-2227.  $5 Admission to most events.
Busboys and Poets, Hyattsville
This branch of Busboys and Poets, located in Hyattsville, MD, combines a restaurant, art supply store, and performance space (the Howard Zinn Room).  They host live music, films, book events, and regular reading and spoken word series, including an open mic (every Thursday at 9:00 pm).  Busboys & Poets, 5331 Baltimore Ave., Suite 104, Hyattsville, MD. (301) 779-ARTS.  $5 Admission.
Busboys and Poets, Shirlington
The Arlington, VA location of Busboys and Poets, in the Shirlington neighborhood, offers poetry events every Monday evening at 8:00 pm, hosted by Rich Hanks, Benny Blaq, Rebecca Dupas, 2Deep the Poetess, and E-Baby. Third Sundays are devoted to "Other People's Poetry," open mic readings of poems we love by others. 15 slots for performers (sign up starts 7:30 pm). Busboys and Poets, 4251 S. Campbell Ave., Arlington, VA. (703) 379-9756. $4 Admission.
City Lit Project
City Lit Project is a Baltimore-based organization that coordinates writers workshops, author readings, publication seminars, book festivals, youth events, and publishes books by regional authors through its City Lit Press imprint.
College of Southern Maryland
The College of Southern Maryland in La Plata is home to the Connections Literary Series, with monthly readings on campus by visiting writers.  They also publish Connections journal, which combines student work with writing by professionals.
DC Poetry Project
The DC Poetry Project is a Meet-Up group with a regular reading series organized by Michael Anthony Ingram, Anastasia Peace, CGMP and Brenda Bunting. Regularly scheduled open mics throughout the DC area.  (859) 338-2070.  Free Admission.

Folger Shakespeare Library
The Folger has the world's largest collection of materials relating to William Shakespeare.  The library also hosts plays, concerts, and O.B. Hardison, Jr. poetry reading series.  Other programs include exhibitions, lectures, teacher training, family programs, and the PEN/Faulkner reading series. Also note: the Summer 2016 issue, the Poets Respond to Shakespeare Issue, documents a former poetry series at the Folger.
HoCoPoLitSo
The Howard County Poetry and Literature Society, or HoCoPoLitSo, sponsors a writer-in-residence, a reading series, and multimedia.  They also sponsor school programs.
In Your Ear
The In Your Ear reading series is hosted by Adam Good, Cathy Eisenhower, and Tom Orange.  Featured readers from the DC area and around the country, with an emphasis on experimental writing.  3rd Sundays at 3:00 pm. DC Arts Center, 2438 18th St. NW, Adams Morgan neighborhood, DC. (202) 462-7833. $3 Admission.
Inner Loop
Reading series on the first Tuesdays of each month.  Nine scheduled readers (3 each who write poetry, fiction, and nonfiction), chosen each month by submission.  Followed by short open mic.  Hosted by Rachel Coonce and Courtney Sexton.  Free admission. Colony Club, 3118 Georgia Ave. NW, DC. The Inner Loop also hosts a one-week Woodlawn-Arcadia Writer's Residency for regional writers with a commitment to social justice, an on-line Writer of the Month, and a Fall Writing Retreat.
Lannan Center
The Lannan Center for Poetics and Social Practice is housed at Georgetown University in DC.  They host visiting writers who give readings, workshops, and participate in annual symposia.  Most monthly events take place on Tuesdays, with workshops starting at 5:30 pm and readings at 8:00 pm.  Georgetown University, Intercultural Center, 37th & O Streets NW, DC. (202) 687-7435.  Free admission.
Library of Congress
The LoC is an amazing resource. Information on the extensive collections (books, manuscripts, maps, photographs, prints, recordings, etc.), as well as the numerous public programs including readings and films and author talks. Special features of the site include "This Day in History"; web exhibits on such topics as Thomas Jefferson, Russia, and Bob Hope; the American Memory section with connections to original reference materials; a children's section, "The Poet and the Poem" webcasts, the Archive of Recorded Poetry and "Poetry 180," an initiative begun by former poet laureate Billy Collins to provide daily poems designed to be read by high school students. LoC Publications prints books, catalogues, and pamphlets about the library and its holdings.  Also of special interest is the National Book Festival, the Center for the Book, with affiliated centers across the nation, the US Copyright Office, and the Office of the US Poet Laureate.
Memorial Day Writers Project
Twice a year, on Memorial Day and Veteran's Day, the Memorial Day Writers Project provides a creative venue for veterans and their families, and those who have been touched by war.  Day-long readings and performances take place in a tent adjacent to the Vietnam Memorial (near Constitution Ave and 21st St NW). Coordinated by Mike McDonell and Dick Epstein.
PEN/Faulkner Foundation
PEN/Faulkner hosts public readings by nationally-known writers of fiction and nonfiction.  Also sponsors Writers-in-the-Schools in urban high schools and administers the PEN/Malamud Award for Excellence i the Short Story and the PEN/Faulkner Award for Fiction.
Potter's House
Potter's House has hosted various author events since its founding in 1960. Church-run cafe, bookstore, and community space committed to arts and activism. 1658 Columbia Rd. NW, Adams Morgan neighborhood, DC.
Reston Readings
Reston Used Book Shop, Lake Anne Village Center, 1623 Washington Plaza North, Reston, VA. Three featured readers, hosted by Nathan Leslie. Last Sunday of each month, 5:30 to 7:00 pm. Free admission.
Ruthless Grip
Ruthless Grip is a monthly reading series with featured writers, coordinated by Mel Nichols and Kaplan Harris.  Black Fox Lounge, 1723 Connecticut Ave. NW, Dupont Circle neighborhood, DC. (202) 483-1723. Free admission, although donations collected to pay writers.
Spit Dat!
Spit Dat! is a spoken word performance series, hosted by Drew "Droopy" Anderson and Dwayne B, every Thursday at 9:00 pm.  ECAC, 733 Euclid Street NW, Pleasant Plains neighborhood, DC. (202) 462-2285. $1 Admission.
Split This Rock
Split This Rock
is dedicated to honoring the poetry of provocation and witness.  Ongoing programs include Sunday Kind of Love, a monthly reading series at Busboys and Poets (the third Sunday of every month at 5:00 pm at Busboys and Poets, 14th & V Streets NW, DC), free writing workshops (the first and third Wednesday of each month at 6:30 pm at the Institute for Policy Studies, 1112 16th St. NW, Suite 600, DC), free teen writing workshops (weekly on Tuesdays at 4:30 pm at the Institute for Policy Studies), and sponsorship of the DC Youth Poetry Slam Team.  In even-numbered years, they host a festival in DC with readings, panels, and workshops. Also note: the Winter 2008 issue, the Split This Rock Issue, was published in celebration of their first festival.
Story District
Story District (formerly known as Speakeasy DC) offers storytelling for adults, with performances and classes.  A monthly performance, hosted by Amy Saidman, takes place 2nd Tuesdays at 8:00 pm, with a different theme each month.  Must be 21 years or older and have ID. Full bar. Town Danceboutique, 2009 8th St. NW, DC. (240) 888-9751. $15 Admission.
Story League
Story League produces storytelling and comedy shows in DC, plus podcasts. Various locations; admission fees charged.
Takoma Park Arts & Humanities
The Arts & Humanities Division of Takoma Park, MD hosts several poetry programs.  They sponsor a Poet Laureate, with a two-year term, a public art program, Spring for Poetry, that places posters with poems throughout the city, and a free, monthly reading series at the Community Center, Third Thursdays at 7:30 pm, with featured readers.
Word Works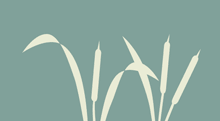 The Word Works publishes at least three books of poetry each year, one based on a national competition, one featuring noteworthy regional writers in the Capital Collection series, and one by an established author for the Tenth Gate imprint. Occasional anthologies also printed, also has sponsored master workshops.  Sponsors an annual competition for regional high school poets, the Jacklyn Potter Prize.  Sponsors the Cafe Muse reading series (year-round, at the Friendship Heights Village Center in Chevy Chase, MD) and the Joaquin Miller Poetry Series (each summer, in the Rock Creek Nature Center in DC).
Words Out Loud
Monthly first Friday series from 7:00 to 8:00 pm, combines poetry readings with visual art exhibitions. Featured readers, followed by open mic and reception. Hosted by Philip Wexler, Free admission. Artists & Makers Studios, 11810 Parklawn Dr., Suite 210, Rockville, MD. (240) 437-9573.
Writer's Center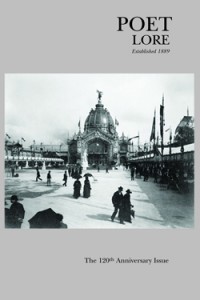 The Writer's Center is a non-profit membership organization for writers.  Workshops in all genres for beginning and experienced writers, led by local authors, in Bethesda and other area locations.  Also offers readings (Sunday afternoons at 2:00 pm and occasional evenings; the Open Door Series usually has free admission), as well as performances, staged readings of plays, a visiting writers series, and an annual small press book fair.  Publishes a newsletter and the biannual literary journal Poet Lore.
Writers Here and Now
This reading series, sponsored by the English Department of the University of Maryland in College Park, features contemporary visiting poets and fiction writers, usually on Wednesday evenings.  Additional campus literary events are sponsored by the Jimenez-Porter Writers' House on campus.  Dorchester Hall, 1st floor lounge, College Park, MD. (301) 405-3820.  Free admission.
Zed's Cafe
Poet's Open Mic takes place on the first Friday of every month from 6:00 to 7:30 pm.  Zed's Cafe, 8225 Georgia Ave., Silver Spring, MD.  Free admission.