Alan Squire Publishing
Alan Squire is based in Bethesda, MD and publishes books of fiction, nonfiction, and poetry.  James Patterson and Rose Solari, publishers.
Apprentice House
Nonprofit and student-run, Apprentice House is sponsored by the Department of Communication at Loyola College in Baltimore.
Astounding Beauty Ruffian Press
Astounding Beauty Ruffian Press is based in Stuart, VA and publishes poetry chapbooks through an annual summer competition. Sherry Beasley, editor.
Atticus Books
Atticus is a literary press publishing novels and short fiction collections, based in Kensington, MD. Also publishes a weekly online journal. Dan Cafaro, Publisher.
Bacon Press Books
Bacon Press Books is an independent small press based in DC, publishing fiction and nonfiction, and re-publishing books in paperback and digital form that originally only appeared in hardback or have gone out of print. Most authors are from the Northeast Corridor, many from DC. Michele Orwin, publisher.
Barrelhouse
Barrelhouse is a magazine of fiction and poetry from new and established authors, plus essays and interviews on everything from music to reality television. Their Barrelhouse Chapbook series publishes poetry chapbooks (edited by Tony Mancus and Dan Brady). Also publishes occasional anthologies. Based in DC.
Brickhouse Books
Brickhouse is Maryland's oldest continuously operating small press, edited by Clarinda Harriss. Publishes poetry, fiction, drama, and artistic nonfiction. Also publishes special imprints: New Poets Series (first books), Stonewall (work with a gay, lesbian, or bisexual perspective), and Chestnut Hills Press (author-subsidy books).
Broadkill Review
The Broadkill Review Press publishes six issues a year. Also sponsors the Dogfish Head Poetry Prize, an annual poetry book contest, and publishes chapbooks and full-length collections. Located in Milton, DE. Jamie Brown, ed.
Broken Turtle Books
Broken Turtle publishes poetry and fiction by Delaware authors, based in Wilmington, DE.
Cat & Mouse Press
Based in Rehoboth, DE, Cat & Mouse publishes "playful" books, and runs an annual short fiction competition. Nancy Day Sakaduski, publisher.
Cherry Castle Publishing
Cherry Castle is based in Columbia, MD and publishes poetry and prose for adults and children.
City Lit Project
City Lit Project is a Baltimore-based organization that coordinates writers workshops, author readings, publication seminars, book festivals, youth events, and publishes books by regional authors through its City Lit Press imprint.
Civil Coping Mechanisms
Civil Coping Mechanisms is a small press located in Fairfax, VA that publishes cross-genre and experimental books of fiction, nonfiction and poetry (and combinations thereof).  Specializes in works that are surreal, avante garde, and postmodern. Michael J Seidlinger, publisher.
Cottey House Press
Based in Baltimore, Cottey House publishes 1 -2 books per year, with a special interest in "books that open doors between cultures leading to better mutual understanding and fostering a global community."
Dryad Press
Dryad publishes poetry and prose, as well as chapbooks, translations, and books of Jewish interest.  Founded by Merrill Leffler and Neil Lehrman, based in Takoma Park, MD.
Edge Books
Edge publishes books of experimental poetry, as well as the journal Aerial Magazine (now out of print, back issues available).  Buck Downs, editor.
Eight Stone Press
Eight Stone Press publishes chapbooks and Smile, Hon, You're in Baltimore!, a journal that captures "everything that defines what it means to live in Charm City." Editor: William P. Tandy.
Entasis Press
Entasis, based in DC, publishes literary fiction, poetry, nonfiction. Ed Perlman, editor.
Furniture Press Books
Furniture Press, based in Towson, MD, publishes chapbooks and full-length books of poetry, particularly interested in intertextuality and appropriation. Edited by Christophe Casamasima and Doug Mowbray.
Gazing Grain Press
Gazing Grain is a feminist press founded in 2012 by Siwar Masannat, M. Mack, and Alyse Knorr.  Publishes poetry chapbooks through an annual competition.
Gival Press
Gival Press is an independent publishing house with titles in poetry, fiction, and non-fiction in English, French, and Spanish. Runs an annual poetry book competition as well as two competitions for single poems, the Tri-Language contest and the Oscar Wilde Award. Also publishes ArLiJo, the Arlington Literary Journal, an online monthly journal of writers from around the world whose work "promotes understanding and sensitivity across borders." Robert L. Giron, ed.
Hartley-Wildman Publishing
Hartley-Wildman is based in Washington, DC and publishes books of poetry and prose. I.M. Wildman, publisher.
Haunted Waters Press
Haunted Waters is a fine letterpress print studio based in Front Royal, VA.  Publishes handbound books and paper ephemera.  Also publishes a quarterly online literary journal of poetry, fiction, and creative nonfiction, called From the Depths.  Susan Warren Utley and Savannah Renee Spidalieri, editors.
Ibex Publishers
Ibex publishes books in English and Persian about Iran and the Middle East. Titles include modern and classical Persian poetry. Located in Bethesda, MD.
Johns Hopkins University Press
The Johns Hopkins University Press publishes approximately 200 books a year, on subjects in the arts and humanities, medicine, history, social science, and the Chesapeake Bay.  Among the journals it distributes are Callalloo, The Hopkins Review, The Sewanee Review, and the Wallace Stevens Journal.
Library of Congress
The LoC is an amazing resource. Information on the extensive collections (books, manuscripts, maps, photographs, prints, recordings, etc.), as well as the numerous public programs including readings and films and author talks. Special features of the site include "This Day in History"; web exhibits on such topics as Thomas Jefferson, Russia, and Bob Hope; the American Memory section with connections to original reference materials; a children's section, "The Poet and the Poem" webcasts, the Archive of Recorded Poetry and "Poetry 180," an initiative begun by former poet laureate Billy Collins to provide daily poems designed to be read by high school students. LoC Publications prints books, catalogues, and pamphlets about the library and its holdings.  Also of special interest is the National Book Festival, the Center for the Book, with affiliated centers across the nation, the US Copyright Office, and the Office of the US Poet Laureate.
Lines + Stars
Lines + Stars is a bimonthly journal of poetry and fiction based in DC.  Each issue has a theme.  L+S Press publishes chapbooks through an annual Mid-Atlantic first book competition.  Rachel Adams, ed.
Longwood University
Briery Creek Press is affiliated with Longwood University in Farmville, VA.  They publish books through the annual Liam Rector First Book Competition, and collaborate with the Longwood Theater on the annual Zero to Sixty Festival of Ten-Minute Plays.
Mage Publishers
Based in DC, Mage publishes books on Persian literature and culture, including poetry, fiction, history, art history, and cooking.
Mason Jar Press
Mason Jar Press publishes handmade, limited run chapbooks and full-length books by established and emerging writers. Based in Baltimore. Ian Anderson, editor.
New Academia Publishing
New Academia in an independent publisher of academic titles. Catalogue includes books on literary history and theory, and linguistics. Based in Washington, DC.
No Tell Books
No Tell Books publishes full-length and chapbooks of poems, as well as anthologies.  Also maintains the archives for the former online journal, No Tell Motel.  Based in Reston, VA.  Reb Livingston, publisher.
One Voice Press
One Voice publishes inspirational literature.  Based in Essex, MD. Dale Lehman, Pres./CEO.
Orchises Press
Orchises, based in Alexandria, VA, publishes 5-8 titles per year, mostly poetry, and reprints classics such as Ulysses by James Joyce, The Yellow Wallpaper by Charlotte Perkins Gilman, and Frankenstein by Mary Shelley. Editor: Roger Lathbury.
Partisan Press
Partisan Press publishes books of poems by working class authors.  Also publishes the Blue Collar Review.  Located in Norfolk, VA.
Passager
Passager is a bi-annual print journal featuring writers age 50 and older, housed at the University of Baltimore. Also publishes single-author books and anthologies, runs an annual competition, publishes special theme issues, and sponsors readings. Editors: Mary Azrael, Christina Gay, and Kendra Kopelke.
Paycock Press
Paycock Press publishes one title per year of fiction or poetry. Current titles include work by Ed Cox and Joyce Renwick. Also includes the Grace & Gravity series of short fiction anthologies by DC-area women. The press is best known for its annual print journal of prose and poetry, Gargoyle.  Based in Arlington, VA.  Richard Peabody, ed.
Plamen Press
Plamen Press is based in Washington, DC and publishes English translations of poetry and prose originating from Central, Eastern, and Southeastern regions of Europe. Roman Kostovski, Director.
Plan B Press
Plan B Press is based in Alexandria, VA.  Publishes poetry, runs an annual chapbook competition.  Also published the anthology Full Moon on K Street: Poems About Washington, DC, for the tenth anniversary of Beltway Poetry.  stevenallenmay, publisher. Also note: The Summer 2010 issue, the Plan B Press Issue, was dedicated to the history of the press.
Poetica
Poetica Press publishes anthologies of contemporary Jewish writing and art, and sponsors an annual competition, the Anna Davidson Rosenberg Award. Located in Norfolk, VA, edited by Michal Mahgerefteh.
Poetry Mutual
Poetry Mutual of America is a poetry incubator located in DC.  They sponsor seasonal events, including The Millay Project, The Coquetelon: A Toast to Pablo Neruda, and the Halloween Reading of Poe's "The Raven."  They are home to three poetry presses: Vrzhu Books, Beothuk Books, and Souvenir Spoon Books.  Run by Dan Vera and Michael Gushue.
Pond Road Press
Pond Road Press publishes literary chapbooks of poetry and prose. Headquartered in North Truro, MA and Washington, DC.  Mary Ann Larkin and Patric Pepper, publishers.
Portal Press
Portal publishes fiction, nonfiction, children's books, and cookbooks. Based in DC. Darick Allan, publisher.
Pretend Genius
Pretend Genius Press publishes anthologies and single-author books.  They also sponsor an online journal of interviews with book authors, called Cafe Hopeless.
Primary Writing Books
Primary Writing Books publishes chapbooks and full-length collections of poetry. Based in DC; Phyllis Rosenzweig, editor.
Prolific Press
Prolific Press, based in Harborton, VA, publishes full-length books of poetry and fiction, and several journals. Some of the journals are dedicated to short forms, including Three Line Poetry, Haiku Journal, 50 Haikus, and Tanka Journal. Jitter Press publishes only horror. Their flagship journal, Poetry Quarterly, publishes "modern poetic styles."
Red Dragon Press
Red Dragon publishes poetry, fiction, and nonfiction that stresses the symbolic value of language and deals with psychological and parapsychological topics. Based in Alexandria, VA. Laura Qa, editor.
RedBone Press
RedBone publishes work "celebrating the cultures of black lesbians and gay men, and work that further promotes understanding between black gays and lesbians and the black mainstream," including single-author poetry and fiction, and anthologies. Based in DC.  Lisa C. Moore, publisher.
Richer Resources Publications
Richer Resources publishes poetry, classic titles in translation, gift books, art books, children's literature and books on personal finanace. Based in Arlington, VA.
Rose Metal Press
Rose Metal
publishes approximately 3 books a year, specializing in hybrid genres: short short, flash, and micro-fiction, prose poetry, novels-in-verse, book-length linked narrative poems, and other transgressive and unusual work. Co-editor Abigail Beckel is based in DC.
Settlement House
Settlement House is an independent publisher based in Silver Spring, MD.  Joseph Ruth and Larry Moffi, publishers.
Shout Mouse Press
Shout Mouse Press works with nonprofits and schools to produce books by: authors of color; authors of limited resources; authors who are marginalized due to disability, lifestyle, or illness; authors whose work is not taken seriously because they are too young or too old. Based in DC.
Sotto Voce Poetry Festival
Sotto Voce is an annual Fall conference in Shepherdstown, WV.  They also run a small press, Somondoco Press, publishing literary poetry and fiction.
Sow's Ear Poetry Review
The Sow's Ear publishes poetry, visual art, and hybrid forms of "crossover" works that combine poetry with other disciplines. Also runs a chapbook series. Based in Winchester, VA. Editor: Kristin Zimet.
Split Lip
Split Lip is an online quarterly journal where literature mingles with pop culture. Poetry, fiction, memoir, reviews, interviews, special features. Editor-in-chief Amanda Miska and Poetry editor Tafisha Edwards are both from the DC region. Also publishes books through Split Lip Press.
Stillhouse Press
Stillhouse Press publishes novels, short fiction, and narrative nonfiction.  Dedicated to "craft publishing": combining the traditional arts of bookmaking with new technologies.  Affiliated with George Mason University and Fall for the Book; located in Fairfax, VA.  Dallas Hudgens, founding editor.
Swedenborg Foundation Press
The Swedenborg Foundation Press publishes books on Swedenborgianism. They also published a journal, the Chrysalis Reader three times a year through 2013, with themed issues of poetry, fiction, and essays, and back issues are available.  Based in Dillwyn, VA.
The Haiku Foundation
The Haiku Foundation is a nonprofit based in Winchester, VA. Offers educational resources for aspiring and experienced haiku poets. Maintains a physical library, with over 10,000 items including archival holdings from many leading haiku poets of the western world. Also hosts contests, videos, lesson plans for teachers. Publications include Red Moon, the largest publisher of English-language haiku and related forms in the world; the Red Moon Anthology of English-Language Haiku series (an annual compilation of the best haiku and related forms published around the world); a contemporary haibun series; and an online journal of haibun.
Turtle Light Press
Turtle Light Press creates hand-bound, limited edition books of poetry, as well as a few larger (commercially bound) editions, art prints, and cards. Based in Arlington, VA. Rick Black, ed.
Washington Writers Publishing House
WWPH is a non-profit, cooperative press that publishes poetry and fiction. The Press sponsors an annual competition for poets living in the Washington-Baltimore area.
Waywiser Press
Waywiser is a small independent press based in London, with a subsidiary in Baltimore, specializing in the publication of modern poetry in English. Publishes American authors in the UK, and sponsors the Anthony Hecht Poetry Prize, open to US poets.
Web Del Sol
Web Del Sol hosts and The Potomac Journal and Del Sol Press. Michael Neff, ed.; based in DC.
Word Works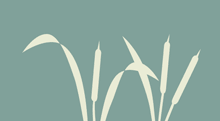 The Word Works publishes at least three books of poetry each year, one based on a national competition, one featuring noteworthy regional writers in the Capital Collection series, and one by an established author for the Tenth Gate imprint. Occasional anthologies also printed, also has sponsored master workshops.  Sponsors an annual competition for regional high school poets, the Jacklyn Potter Prize.  Sponsors the Cafe Muse reading series (year-round, at the Friendship Heights Village Center in Chevy Chase, MD) and the Joaquin Miller Poetry Series (each summer, in the Rock Creek Nature Center in DC).
Writers Lair Books
Writers Lair publishes poetry, fiction, and nonfiction. Based in Nottingham, MD.
Xpress Yourself Publishing
Xpress Yourself publishes fiction, nonfiction, and poetry. Based in Upper Marlboro, MD.
Yes Yes Books
Yes Yes Books publishes books of fiction and poetry.  Also publishes the online journal Vinyl Poetry.  Founded in Virginia, now located in Oregon. Editor: K.M.A. Sullivan.